Watch
EDIT:
To clarify, I posted this sheet music for people who've purchased, or will purchase in the future, my fairy ocarinas and want to learn how to play them. My disclaimer is that my Fairy Ocarinas aren't like standard ocarinas, because I've made them to be accurate to the game. More info can be found in the links below.
I transposed some OoT ocarina music for my Fairy ocarinas. :3 I tried to transpose as many songs as possible, so those that you don't see on here were obviously songs I felt didn't suit the range of my 7-hole fairy. However, there were a couple songs I was able to transpose, but decided were too long to include in this post (Castletown Market Theme, and extended versions of Saria's Song, Epona's Song, and Zelda's Lullaby). Those songs will have their own posts in the future.
As you can see, I have included fingerings above the staff. I've also included a diagram that explains them. Basically, the number indicates how many fingers are up. 0 means all fingers are down, 1 means the first finger (from the left) comes up, and so on up to 7, which means all the fingers are up. I really hope that makes sense. XD; If anything is unclear, feel free to ask.

I'll be posting more sheet music in the near future.
Fingering Chart:
Fairy Ocarina:
More info about my ocarinas: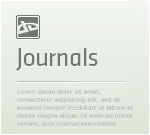 Fairy Ocarinas For Sale!EDIT: All ocarinas have been sold! Thanks to all who bought them! :3 I should have more ready for next month pretty soon! :3

Hello, everyone! :3 I'm happy to say that I currently have 3 Fairy Ocarinas available for sale. :3 They are $89 each plus shipping. They are available on a first come, first serve basis, so send me a note if you're interested! :3 Here's a bit more info on these ocarinas:

:thumb296346494:

-They have seven holes
-They have a one octave range, starting at G one octave above middle C
-They are tuned in the key of G Major
-They are "in tune with themselves" meaning they aren't "concert tuned." Any instrument played in